Six Bullets Cast
Come and see how good we look
---
Father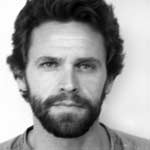 Koehler
Steven Koehler is a working professional actor and a member of Actor's Equity Association. Recent stage productions include "Guys on Ice" with the Milwaukee Repertory Theatre/American Folklore Theatre and "Little Shop of Horrors" with the Skylight Opera Theatre. Guys on Ice will return this fall to A.F.T. and the Rep. Skylight has contracted Steve as an actor and fight choreographer for Man of La Mancha in May/June of 2006. On Camera, Steve's credits include "Agent Holcomb" in the TV series The Untouchables. He holds a Bachelor of Science in Education from U.W.-Madison and a Master of Fine Arts in Acting from U.W.-Milwaukee's Professional Theatre Training Program where he trained with Louyong Wong, Peter Hackett, Jared Sakren, and Michael Johnson-Chase. The P.T.T.P. also gave him a chance to train and perform internationally in such venues as Krakow, Poland; Bratislava, Slovakia; and Sydney, Australia.
---
Mother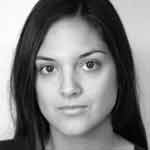 Shalhoub
Amanda Shalhoub spent her childhood years as a model. She began her career in radio at WUWM in 1999, where she graduated with a bachelor's degree in Journalism and Mass Communications. She worked at KUNC in Northern Colorado as announcer and producer and currently co-hosts "Cafe Tonight" on 89.7 WUWM in Milwaukee. Shalhoub appeared in Drew Maxwell's film "Guardians" in 2006.
---
Musician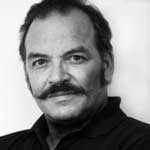 Iaquinta
James P. Iaquinta was born in Kenosha, Wisconsin in 1945. In 1974, Iaquinta founded the Wisconsin Actors' Ensemble. Iaquinta has appeared in several Bill Rebane films, including "Rana: The Legend of Shadow Lake" (1975), "The Cold" (1984), and "The Storm that Follows Me" (1994) directed by Tom Beach. In addition to his many film appearances, Iaquinta has stage acted with renowned Milwaukee theatre companies such as First Stage, Broadway Baby, and the Great American Children's Theatre.
---
Clown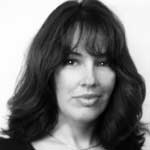 Minetti
Lori Minetti currently lives in Milwaukee, Wisconsin where she is a highly visible stage and screen actress. She has been in several independent films by local indie filmmaker Bill Rebane, including "Blood Harvest" (1987) with Tiny Tim, and "The Cold" (1984) in which she acted alongside James Iaquinta. In 1994 she was featured in a documentary short about football with Burt Reynolds entitled "Basic Football". Minetti was also considered "the Vanna White of the Lottery" as television's "Power Ball" girl, and she hosted "Builder's Showcase" on Saturday mornings. Minetti is also featured in local theatre and has often acted with Jim Iaquinta in Milwaukee stage productions.
"This is getting expensive."
- Jon Kline, on learning that the budget for Six Bullets crossed $15,000.